Posted on Fri 11 Sep 2009 at 11:04 PM PST. Filed under
Filmmaking
.
I watched the "Fast & Furious" movie tonight, and it was beautifully graded for the most part (its grading was similar to Transformers 2 with saturated red/yellows and teal everything else). However, there was one scene I didn't enjoy. I didn't really gave it much thought while watching it, but when I watched the gag reel and they had the same scene, ungraded, then it really popped up in my mind how much natural and nice the ungraded shot was compared to the final one. What do you think?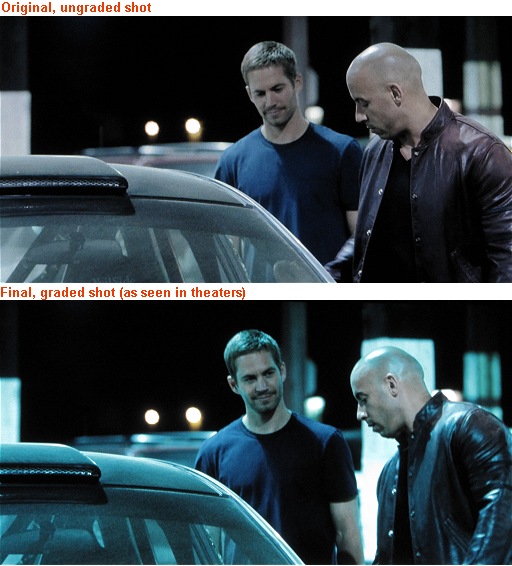 And this is how I would grade it: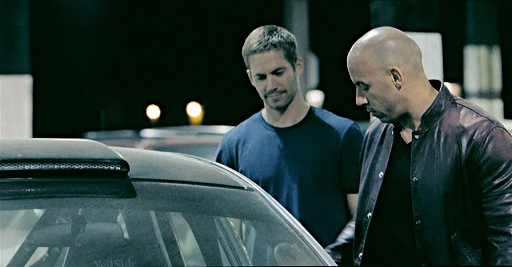 Update: Interesting. The colorist of this movie is the one who did Terminator Salvation among others.