Posted on Wed 12 Nov 2008 at 6:09 PM PST. Filed under
Software
.
As sketched: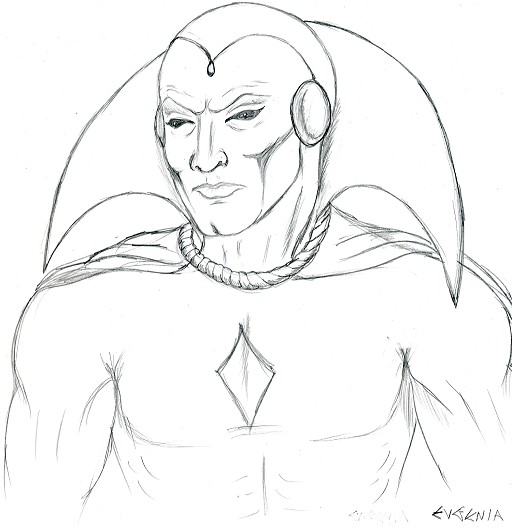 As colorized with GIMP: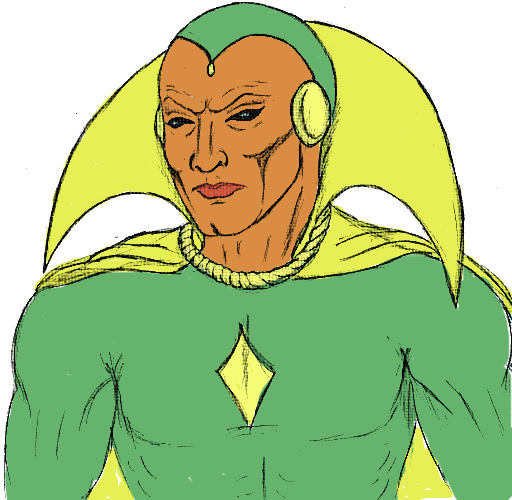 As traced and colorized with Illustrator and Photoshop CS4: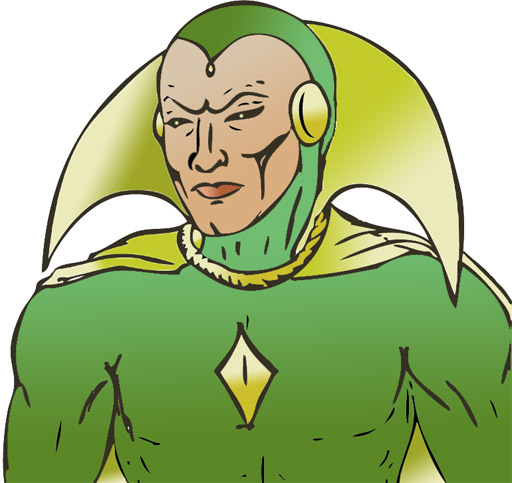 I didn't use any advanced tools to get this result with Illustrator/Photoshop, but compared to Inkscape/Gimp it was more intuitive. Photoshop's truly magical magic wand worked better too. With Gimp I even had trouble setting a transparent background layer, I had to google it to find out where to get the option.
Update: The best I could do with Ginp/Inkscape using the exact same tools as in PS/Ai (not the same colors). I couldn't get these apps to give me a solid, artistic bitmap tracing like Illustrator did (note: the "photocopy" plugin was ran before the tracing in both cases):