Posted on Wed 11 Jun 2008 at 2:00 PM PST. Filed under
Filmmaking
.
My first ever 35mm adapter arrived today. It is built by Worley, and I think I was the last person who got one, as he sadly — but understandably — closed the shop a few days ago.
The adapter has an achromat and it's vibrated. I tried it with a 50/1.8 Canon EOS lens, but I must have assembled it wrong as the ground glass rotates when I turn the lens' focus ring. I am waiting for my JBQ to come back from work and have a look for me.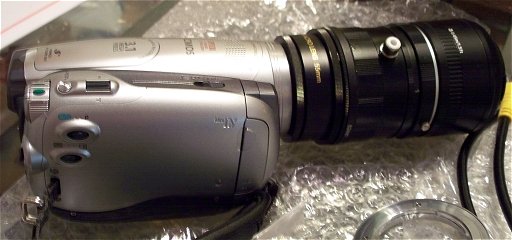 And thanks to reader Josh for letting me know of these cheap rails designed specifically for the HV20/HV30, going for just $125 (with shipping). That's dirt cheap if you think how much rails usually cost.