Update: DVD quality version of the video here.
We had a great time at the San Francisco zoo yesterday. We got our Canon HV20 camcorder with us and we shot possibly our best video yet (16 minutes of footage after a long night of editing). You can watch the video online below or here, or you can download it with "save as" as a 320×180 MP4 version here. This 45 MB version of the video should work fine on most MP4-capable QVGA cellphones, iPod Videos and iPhones too (not on the Sony PSP though). The pictures below are stills from the video itself, not pictures taken with a digicam.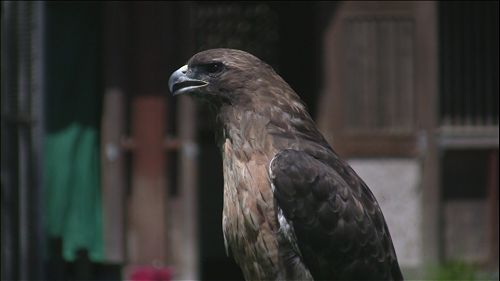 We shot by utilizing exposure locking, f2.8 to f6.0 depending on the situation and by using an arrangement of filters (mostly a polarizer). Only one of our clips got over-exposed (we had to shoot with the sun in front of us, there was no way around it). We used the default shutter speed and frame-rate (1080/60i). Music used was once again from the album "B.O Imaginaire" by Snapo (licensed under the Creative Commons by-nc-nd 2.0/fr license).
Re-encoding the edited version (16 min) back to .m2t format (so it can be uploaded back to tape at the original resolution), took 3 hours on our dual PowerMac 2×1.25 Ghz, 2 GB RAM. It takes about 50 minutes on my 3 Ghz P4. This means that we need a faster Mac if we are going to continue using iMovie (my move to Sony Vegas Movie Studio 7-Platinum was a failure as you know). Either that, or hopefully Vegas MS 8.0 will fix the problems of 7.0.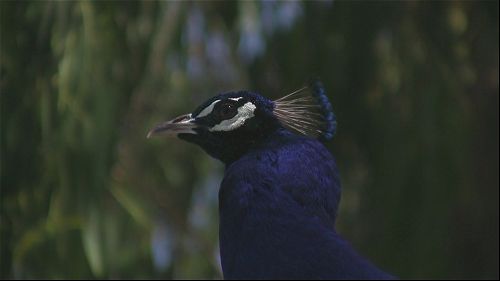 One funny thing that happened at the zoo yesterday (except my sunburn — I am on fire) is that we saw an amazing squirrel. While parents and their children where at the "children's zoo" area, they left their strollers on the side (next to the turkeys). The squirrel climbed up the strollers, opened the strollers' bags (which are designed to not be easily opened by toddlers), found food (a bag of nuts nevertheless, oh the joy) and ran away in a hurry, like it knew what it was doing was a bad thing. Pretty amazing if you consider the fact that they are not thought of as clever animals. We didn't capture the "theft" on video though because we really didn't expect that the squirrel will make it through! Other bystanders watching the… criminal act unfolding were as surprised as we were.