Posted on Mon 25 Jun 2012 at 2:14 PM PST. Filed under
Collage
.
I've searched online and I found none. So I made my own graphical guides, and I'm now sharing them to help those who also work with digital visual art. These guides can help with the composition of images, guiding the artist where to place objects in the work (although, rules are made to be broken, so don't treat these guides as the absolute).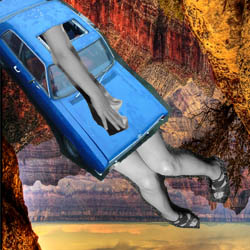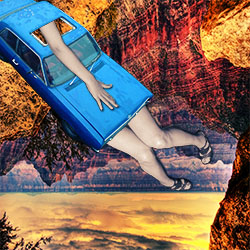 How it came out when I didn't use (left), and when I did use (right), visual guides
The resolutions of the transparent PNG guides below are for 12″x12″ and 12″x18″ posters (square and long), but if you're working with the other standard poster sizes (18″x27″, 24″x36″, or their square equivalent) simply resize these inside your document as a new layer, the guides will stretch out and fit perfectly — as long as you're using the right poster resolutions (included below).

Square poster, click for the larger version

Long poster, click for the larger version
The resolutions for standard poster sizes, set at 180 dpi, RGB gamut, sRGB colorspace:
24″x36″ = 4320×6480
24″x24″ = 4320×4320
18″x27″ = 3240×4860
18″x18″ = 3240×3240
12″x18″ = 2160×3240
12″x12″ = 2160×2160
My tutorial on digital collages is here.