Posted on Fri 22 Jun 2012 at 6:51 PM PST. Filed under
Collage
.
"Help is on the way" is the last in the collage series about global warming. In the first collage, "There's No Such Thing as Global Warming" I explored the blindness of many people who are denying scientific data on the upcoming man-caused apocalypse. They just indulge on the life's pleasures without caring about the consequences. The second collage, "Fire vs Fire", is a sarcastic view of how politics affect the fighting of the issue. If you look closely, the army men firing their guns against a global warming fire could also be seen as lighting up that fire! On this third collage, alternative means of power (e.g. wind, hence the use of balloons) are setting sail to help us alleviate the menace that's getting closer and more destructive by the minute. But is it too late?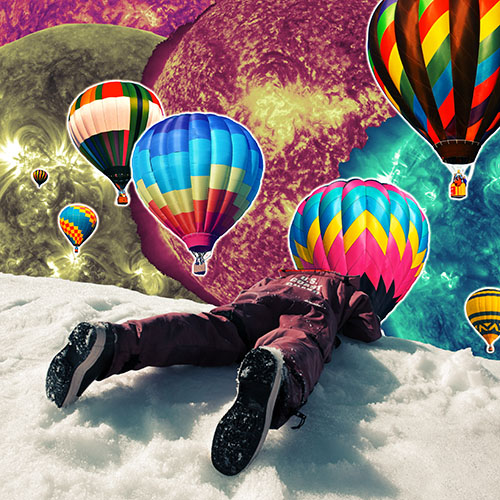 Title: "Help is on the Way"
License: Creative Commons BY 3.0/US. Click for 24″x24″ printable version. Credits in the EXIF metadata.