The successor to the S95 is here. Canon just released the CMOS-based S100, the first camera with the brand new Digic V chip in it (which hopefully alleviates most of these issues that plagued older Canon cams). The camera has a 1/1.7″ sized sensor, an f2.0 lens, and a 5x zoom. Personally, I would have preferred to sacrifice the zoom down to 3x and get an f1.8 lens instead, but hey.
The biggest new feature I was waiting for this year was full manual control in video mode, since the main competitor to Canon's S-series, the Panasonic LX-series, do support this since last year. Canon didn't give us manual control though. So, according to the manual, here's what you get with the S100 in video mode: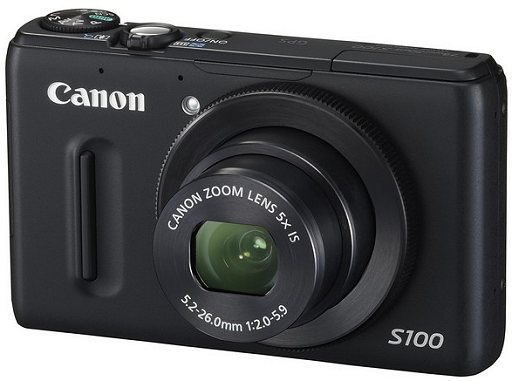 – 1080/24p @ 38 mbps and 720/30p @ 24 mbps (new).
– Force aperture to open-up with the built-in 1/8 (3 stops) ND filter (new).
– Use external RCA monitor as a recording display (new, HDMI port is playback-only).
– Wind filter for the stereo microphone (new).
– Zoom while recording (new).
– 120 fps slow-mo at 640×480 (new).
– Shoot using preset focal lengths (no step-zoom) (new).
– Exposure compensation (P mode).
– Exposure lock.
– Autofocus lock.
– Manual focus.
– Miniature Mode.
– Auto & Custom white balance.
– Custom colors (set sharpness, contrast & saturation to minimum values for "flat").
Personally, I will buy one (especially since I gave away my SX200 IS to my brother, so I'm without a good P&S atm). It's not 100% what I wanted (faster lens, manual video control, additional 1080/30p option), but it's the closest one out there to what I want. Unfortunately, the LX-series don't offer enough bitrate and sensible frame rates to me, so I can't consider them. I expect Canon's new Digic 5 to produce a clearer picture in video mode than any older Canon camera too (and this includes dSLRs).