Posted on Wed 27 Jul 2011 at 8:53 PM PST. Filed under
Personal
.
Found some old pictures of mine at my mom's collection, and I snapped them away with my digicam (some artifacts on the pics, sorry).
This was shot between 1975 and 1976 in Skiadas, when I was 2-3 years old. I do remember that day. We had recently returned from Athens, and a freelance photographer came to our mountainous village. My dad had recently also bought this motorcycle (Honda CB50, he had it running until the mid '90s), so he took me with him in our village center (where our main church, school, and village office used to be — now it's all deserted). I remember my mom objecting taking the picture, citing lack of family funds. My dad did so anyway.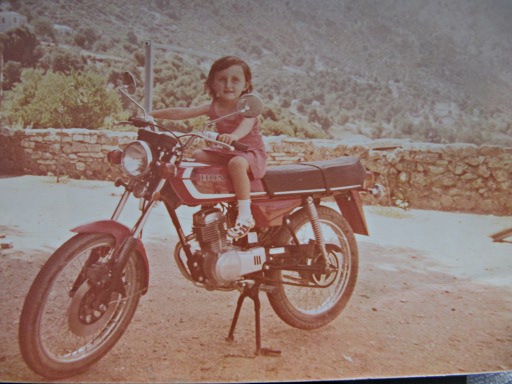 The second picture was shot around 1990 or 1991, in our current town, Louros, celebrating (I think) my cousin getting engaged. Here, I line-dance with my uncle. Funny I used to dye my hair back then.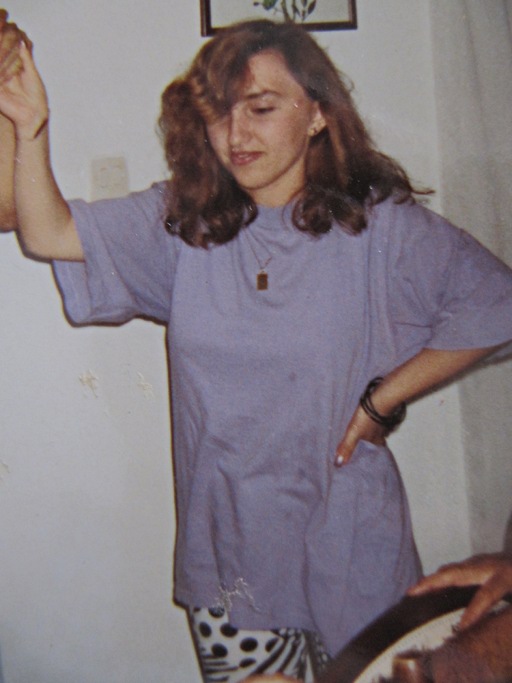 Seeing that picture I realized that I wasn't too bad looking when I was young. I still have that out-of-an-alignment tooth, but other than that I wasn't too bad. In my teenage and young years while in Greece, only one guy ever showed interest in me (that I happened to not be interested in him myself). I always felt a fish out of the water (and still am here), I had different interests than every other girl around me (thank Star Trek for that). This gave me a reputation of a low key, out-there person and classmates would only occasionally befriend me for advice, but not for deep friendship. They respected my opinion and seek it when in doubt, but that's about it. I only felt in my element when I left for UK, and later for the US.