Posted on Sun 21 Jun 2009 at 12:07 AM PST. Filed under
Entertainment
.
I watched "Babel" tonight. All I can say is "wow".
This is one of the best movies I have ever watched in my life. It kept me on the edge of my seat — and it's one of the very few movies that are able to put me in that mode. The cinematography was amazing, the performances, direction, and storyline too. I found the depiction of the various places extremely authentic — and that was the key for me.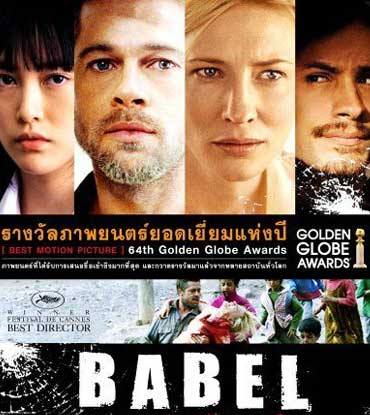 If there was one thing that should have been done better, was the Japanese story and its loose connection to the other stories (while a great story in itself, it felt a bit out of place in conjunction to the others). But other than that, the movie is thrilling! Rent it!