Posted on Tue 14 Oct 2008 at 11:50 PM PST. Filed under
Entertainment
.
I thought I've seen everything Madonna has done, but this condom commercial back in the '80s was one that I never saw before, or knew it existed. I was watching the "Sex: The revolution" documentary on VH1 Classic TV channel tonight, and they featured that old '80s commercial with Madonna, in the eve of the AIDS outbreak, asking people to use a condom. "It might be the most important thing you'll ever do", she says in the commercial. Based on her haircut, I'd say that the ad was shot around 1988.
Searching on Youtube about the ad yielded nothing. You can find pretty much everything about her on Youtube, including some very rare '80s footage, but this ad is not there. So I snapped a picture from my TV to show to other Madonna fans that might search for that ad in the future. The ad exists, it's just more rare than rare. 🙂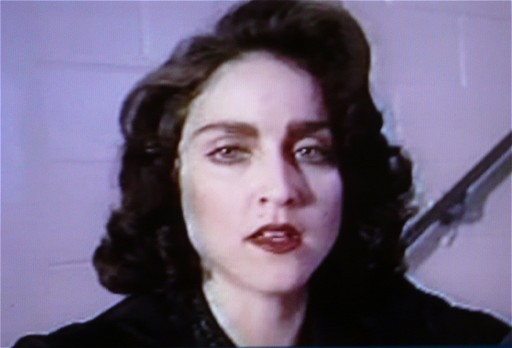 I have a video of the ad too, but I won't be uploading it.
Comments Off

on Madonna '80s commercial