Posted on Mon 5 May 2008 at 8:39 PM PST. Filed under
Entertainment
.
JBQ came from work and we were supposed to go shopping for the week, but he was so tired that he slept for 1.5 hours. So I took the time to sketch two more portraits, 'The Vision' of the Avengers, and Wolverine of the X-Men.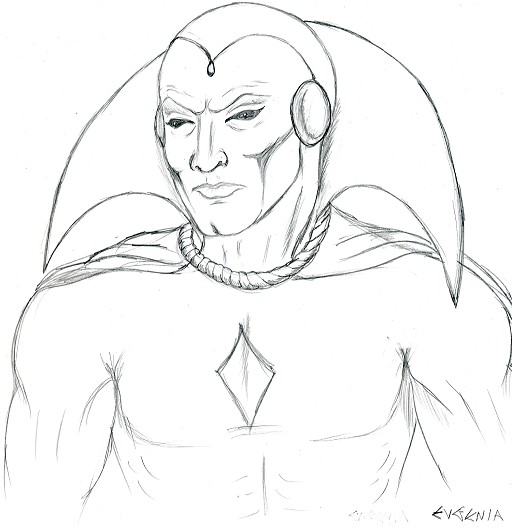 The android Vision was always a tragic and sad figure. I hope I captured that.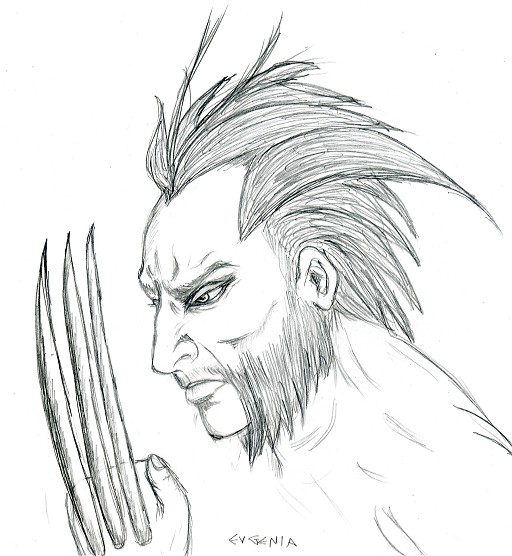 In this sketch, I hope I captured Wolverine's angry, animal-like nature.
That's it. I won't be sketching again for another 10 years or so…