Posted on Tue 14 Aug 2007 at 12:37 AM PST. Filed under
Hardware
.
If you buy *any* TV today, you will be watching an image like this one by default: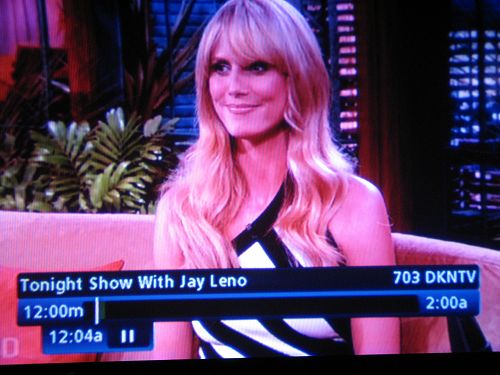 The colors and their temperature is jacked up like hell. They do that on purpose because when people are shopping for TVs in shops, their only frame of reference is "how lively the colors are". And so manufacturers have NO ALTERNATIVE but to jack up the colors so they can have a shot in the TV market.
For years we left our TV, a 55″ Sharp 1080i rear-CRT projection, on its default settings. We just don't mess up with it. It's a bit of a taboo, and also because we trusted Sharp to do the right thing. But now that I am involved in video work, I just can't stand how TV looks by default. You switch on Jay Leno's or Conan's show, and everyone looks RED. Everything is just so freaking saturated that it doesn't make sense. It makes me sick. At first, I was thinking "what the hell are TV channels are thinking of shooting like this, don't they do white balance tests before shooting?". But now I know. It's not the TV channels to blame, but the default settings in the TVs.
So, I decided to give an end to this visual ordeal. I went to Sharp's picture settings and did the following changes tonight:
– "Color" went from "50″ down to "5″ !!!
– "Brightness" went from "50″ up to "65″.
– "Color Temperature" went from "High", three notches down to "Low". The "Low" temperature emulates the film look and looks very cool, especially in indoors scenes.
Now, everything looks so much more natural, more "filmy", and I am such happy camper: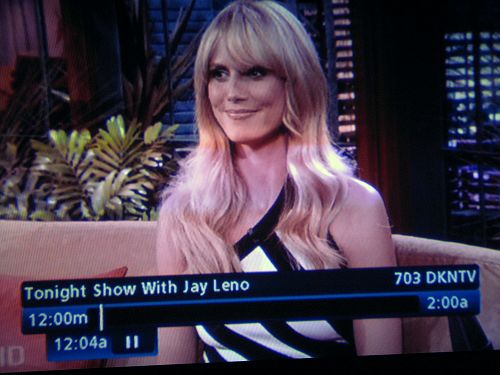 I only hope that when we will buy a new TV, these settings will be there so I can get them back to acceptable levels. Cheaper TVs don't have adequate color controls you see, so I am rather stressed about it.