Posted on Sat 21 Apr 2007 at 11:02 PM PST. Filed under
Recipes
.
We went shopping in a Mediterranean-focused grocery store today. And my JBQ spotted a product that I was trying to find for years abroad: Greek mountain tea. Its scientific name is "sideritis syriaca L.", it has major medicinal properties, and as it's a herbal tea, so it has no caffeine in it. Amazon's third party stores have some, but with shipping it gets too expensive. When JBQ showed me the package he found, I started crying. And if I was not among strangers, I would have cried really loud. That much I missed that tea and that's how much it reminds me of home. So tonight I made me a cup. Here's how:
Step 1: Remove the packaging. Greek tea looks like this: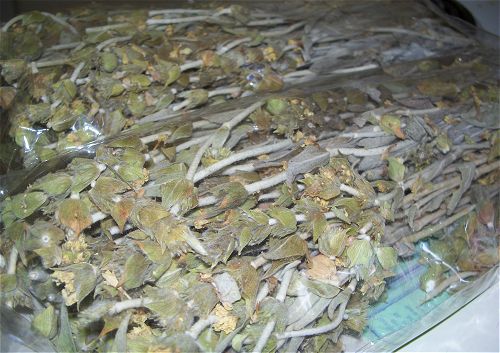 Step 2: Add 1 1/2 cups of water in a pan (for 1 cup of tea) and place as much tea as in the picture below (includes the stems, flowers and leaves).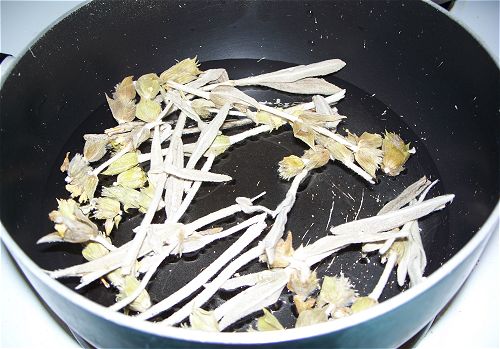 Step 3: Boil it in high heat for 4-5 minutes until the color of the water changes to deep brown.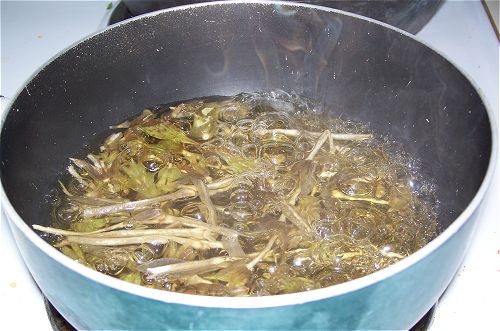 Step 4: Using a strainer, pour the tea into a cup.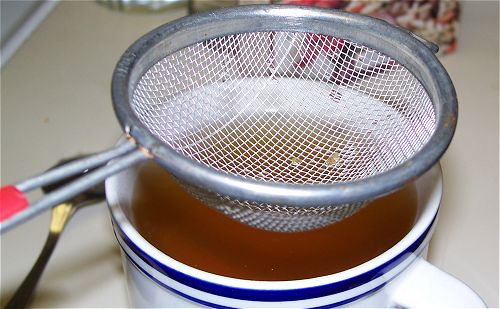 Step 5: [Optional] Have this herbal tea with honey (and rusks if you're not on a gluten-free diet). You can use sugar instead, but honey is what makes this tea stand out from the rest.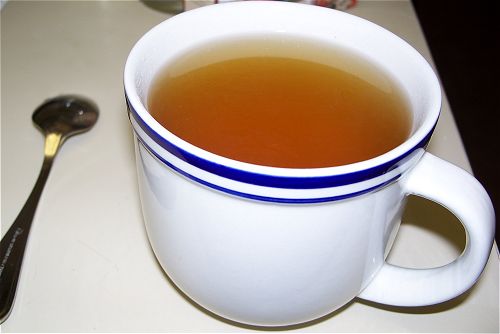 Do not throw away the tea in the pan. It is good for one more cup of tea! You can keep it around in the pan for 24 hours.
If you live in the Bay Area, visit the Mediterranean grocery shop here and get some of that herbal tea too.