Posted on Wed 29 Nov 2006 at 3:59 PM PST. Filed under
Entertainment
.
I was reading some of IMDb user's comments on Firefly's cancellation the past few days. They all, unanimously, blame FOX for not "getting" the show and therefore canceling it.
Personally, I like Firefly for the most part (its "western" style is the only part I dislike), but let's be realistic here: the ratings were terrible. Firefly was barely managing 5 million viewers for each episode, which is below expectations for major TV network. To be on the safe side, a (networked) TV show requires at least 8-9 million viewers per week. Only CW, SciFi Channel, TNT and USA-Net are fine and daddy with 2-5 mil viewers per episode — big networks aren't.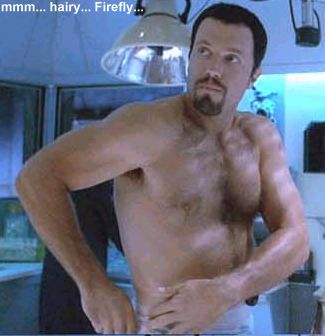 The only part where it sucked for Firefly is that FOX put it on Friday's schedule, which is a pretty slow day TV-wise. Exactly the same thing is true for internet traffic: Mon-to-Thu are the big traffic days and that's why we only publish "original" articles within these 4 days only (Friday is slower, and Sat/Sun are true molasses traffic-wise). Anyways, except the Friday thing, FOX is not to be blamed for the cancellation.
"The X-Files" was also originally broadcasted on Fridays and its first season ratings were a bit better than Firefly's 10 years before it, plus it was much cheaper to produce. Overall, I would say that if Firefly had either 20% better ratings or it was cheaper to create, it might have made the cut (for a Friday's timeslot). I can't blame FOX for canceling it.