Posted on Thu 3 Aug 2006 at 3:47 PM PST. Filed under
Recipes
.
Another Greek favorite! My dad used to hunt rabbits when I was a kid, so here's how my mom used to cook this traditional Epirus recipe.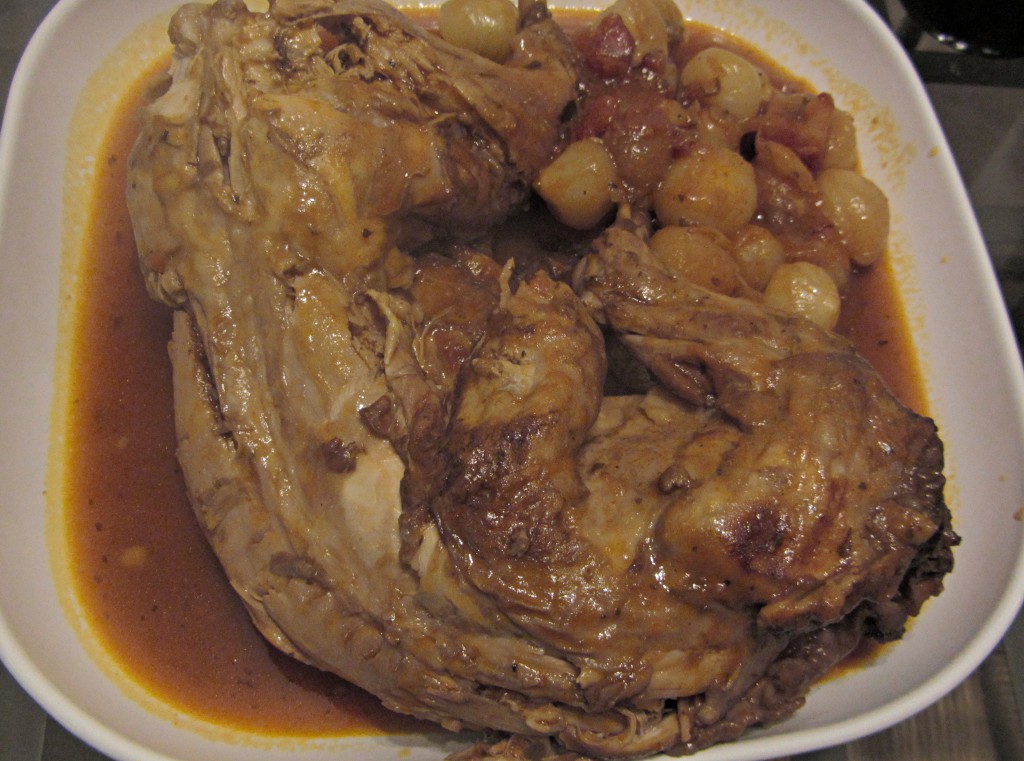 Rabbit ragout/stifado
Ingredients (for 1)
* 250 gr sirloin veal, beef, or a whole rabbit
* 200 gr of peeled pearl onions
* 2 tablespoons of coconut or olive oil
* 3 big, juicy tomatoes
* 2 chopped garlic cloves
* 1 cup of red wine
* 1 cup of bone broth (optional)
* 2-3 bay leaves
* salt and pepper to taste
Execution
1. Cut the meat in smaller pieces, or ask your butcher to do so. Wash the meat in some cold water. Wash the peeled onions (leave whole, don't chop them). Cut the tomatoes in some pieces.
2. In a pan, heat up the coconut or olive oil. Add the meat and stir-fry until it's browned. Add the onions and stir-fry them too for 2 minutes.
3. Add all the rest of the ingredients along with 2 cups or water. Stir. Cover the top of the pan.
3. Cook in low heat for about 2-3 hours. Add water if needed (it must left with juice at the end).
4. Remove the bay leaf. Serve hot.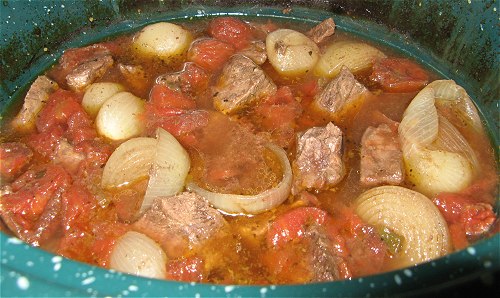 Beef stifado