Posted on Tue 24 Apr 2012 at 8:28 PM PST. Filed under
Collage
.
My first collage artwork ever, is done. Took about 8 hours of work in Photoshop, learned a lot in the meantime. My first collage subject is about the philosopher and my favorite indie artist, John Maus, and his need to "appear". More explanation about the subject here.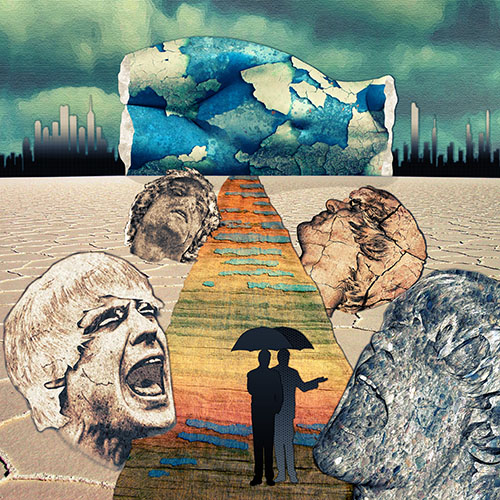 Title: "Can't Wait Till Next Year"
License: Creative Commons BY-SA-NC 3.0/US. Click for a larger, printable version.
Textures and shapes used were freeware, only the sky and the ground are using other pictures as source. Tutorial soon!
Update: My collage board at Pinterest!