Posted on Fri 20 Aug 2010 at 5:06 PM PST. Filed under
General
.
A few weeks ago I wrote a blog post about starting a vegetable garden on my patio. Two and a half months later, the plants have gotten rich to look at. Here's just one side of my garden, with the runner beans and my cherry tomato looking prominently large:
Today also marked the first day where I harvested some amaranth. Unfortunately, my patio only has sun for 3 hours a day, so this has kept back most of my plants from growing faster. The amaranth should have been considerably bigger by now…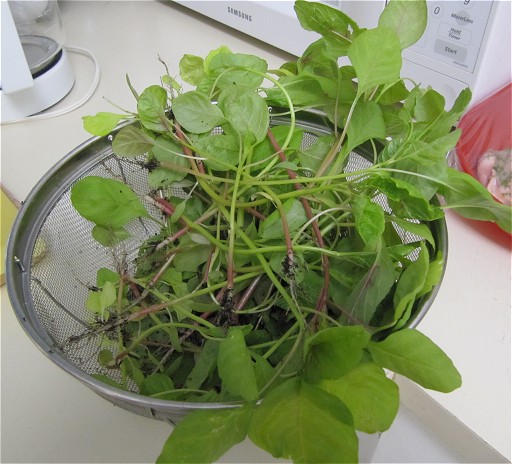 From all my plants, the ones that didn't do well was my spearmint (I think it contracted the same disease the tree in our yard has), two of the three peppers, while my zucchinis are making lots and lots of flowers… but no actual zucchinis (no bees are left in the Bay Area?!?).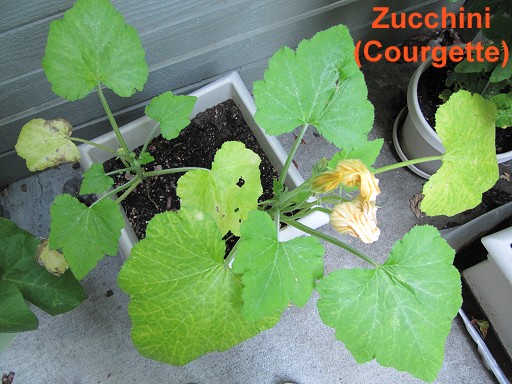 Tonight I'm grilling on our electrical grill these pork chops, which as you can see here I have marinated in olive oil, lemon juice, and fresh, cut out right from my garden: oregano, thyme, sage, basil, parsley, and spearmint. I can tell you, these chops are coming out so flavorful, that I can't even describe in words!
Click below to view more pictures of my garden! 🙂