Got my toys today. Here's my HV20 on the cheap shoulder bracket with the DM-50 microphone and the WD-H43 wide angle lens.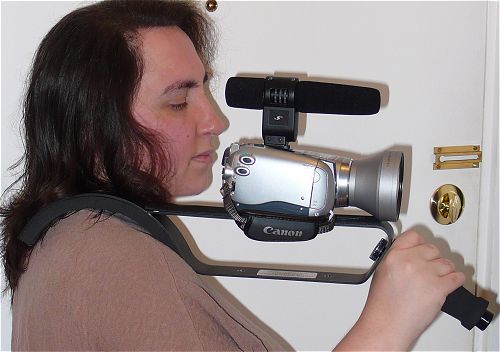 And the HV20 with a Canon 50/1.8 lens, mounted using a 52mm reverse ring. This allows for macro shots. Time to go find some spiders.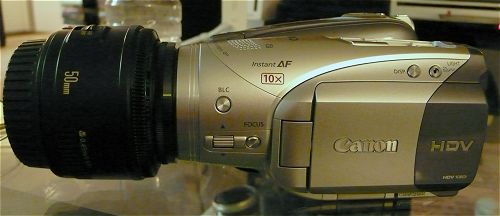 Remember back in the '90s and early '00s how geeks would rig their PCs, overclock them, add dual Voodoos etc? What myself and other enthusiasts are doing these days with the HV20 is very similar in fact. I thought I left the geek culture, but in reality I am still right there, just on another level.