Posted on Sun 4 Nov 2007 at 11:32 PM PST. Filed under
Filmmaking
.
HDV footage that was shot with a 35mm adapter just looks different and shallow focus is not to blame. I can't pinpoint exactly what makes it look different (except the fact that the footage is less sharp because it's recording through more glass), but it just looks different than video. Here's an example below.
So I took the job today to color grade my stock 1080/60i footage and try to emulate a specific 35mm adapter/lens look that occurs on SOME footages (not all). JBQ hates how everything looks yellow, but I just love that look and so by using Sony Vegas and Magic Bullet Movie Looks I was able to come pretty close. I used the "Curahee" Magic Bullet template and then modified the saturation, gamma and gain pretty significantly. Here's what I came up with:
Better quality .mp4 video file here.
However, there is no perfect solution of course for this kind of extreme grading. For example, you have to under-expose consistently during shooting in order to get a good result with this method during post processing. If you shoot your video with normal exposure, chances are that all the highlights will be blown out after applying the plugins.
As shot, straight out of the camera: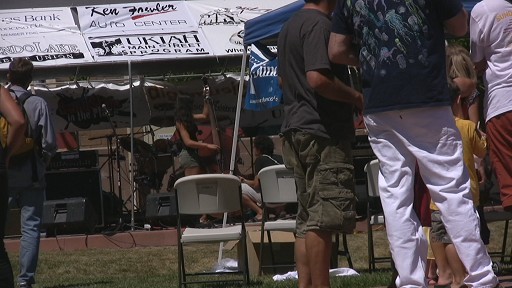 With Curahee at 50%: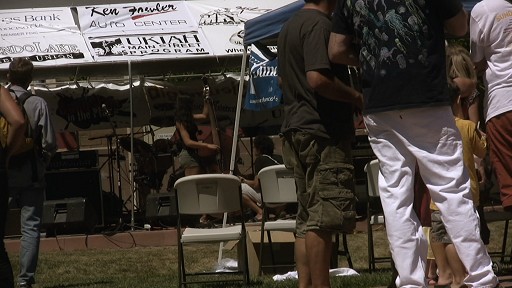 With Curahee at 100% and Color Corrector's saturation, gain and gamma: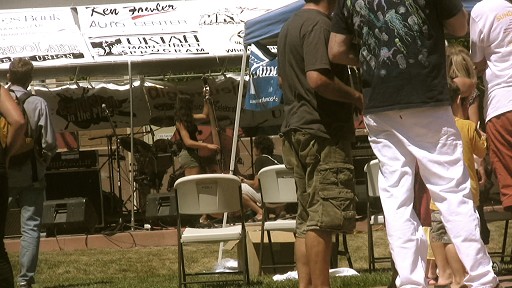 (On the pictures above, Andy Kong and his sister are preparing to perform at Ukiah's music festival last August).