Posted on Mon 5 Mar 2007 at 2:34 PM PST. Filed under
General
.
We spent the weekend in Reno, Nevada. We had a great time if you do not account for JBQ's fall while skiing and my face looking like a tomato after getting burned by the sun in the snowy mountains of Sierra Nevada. In fact, I look like Ms Piggy, being all red in the face and wearing my pink pajamas.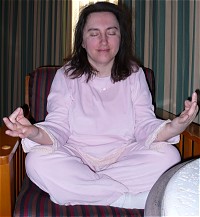 JBQ shot this picture of me right after I woke up in our hotel in Reno on Sunday morning. He said that I look like a beloved little fat Buddha, so I took the appropriate pose for him.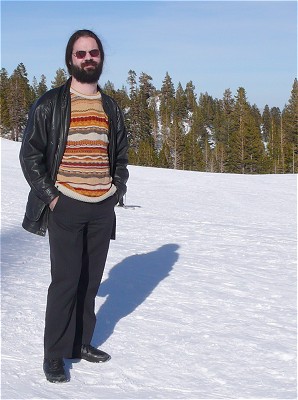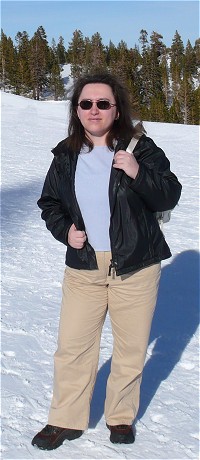 JBQ and I in Mt Rose, near Reno.