Posted on Fri 23 Jun 2006 at 7:25 PM PST. Filed under
Entertainment
.
There are some songs that stand out so much more than the rest… Some of them, I just love them for their rhythm and melody (e.g. "Gimme Gimme Gimme" by ABBA or "Unchained melody" by the Righteous Brothers), for others I like them for their lyrics ("What it's like" by Everlast or "What a wonderful world" by Louis Armstrong or "Guilty Conscience" by Eminem) and some few ones, for the memories and thoughts they bring me. And I think that this third kind has the strongest effect. Here's a sample…
* "Schism" by Tool. This song instantly transports me to torture chambers of the middle ages. It's creepy. And a great song too. Too bad that iTunes does not carry it at all so I can't link it for you, but I found a RealPlayer link on the web.
* "With or Without you" by U2. The video clip is exactly the kind of "picture" I usually have when I am dreaming.
* "I'll fly for you" by Spandau Ballet. Reminds me of the times I've been in love as a young teenager in the late '80s.
* "It feels so good" by Sonique. I kept listening to this song when I was living in UK and my JBQ was in USA. Thousands of miles apart, both feeling so lonely…
* "California Dreaming" by Mamas and the Papas. For some reason this song transports me back in my childhood, running in the planes of my village chasing my hens.

* "Get Together" by Madonna. Amazing atmosphere and the video-clip was spot on. This song transports me into some dark scifi/space comics of the '70s. Huge starships, large moons in the background…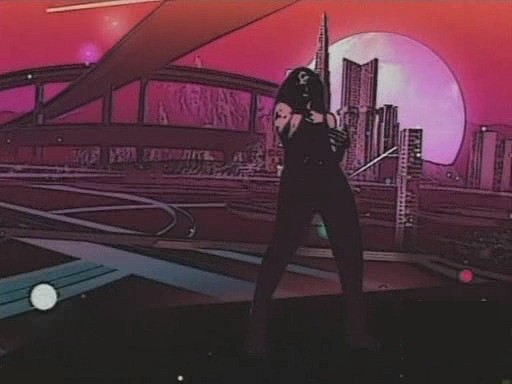 * "Waiting for Tonight" by Jennifer Lopez. And here I am, in the mid-90s, waiting for Saturday night to go clubbing with my friends.
* "Boulevard of broken dreams" by Green Day. Reminds me that… disaster can strike at any time…
* "Hot Stuff" by Donna Summer. Can't keep my feet in the same place…
* "Personal Jesus" by Depeche Mode. Reminds me of how inadequate religions are.
* "Across the Stars" by John Williams. The ultimate theme for a forbidden love.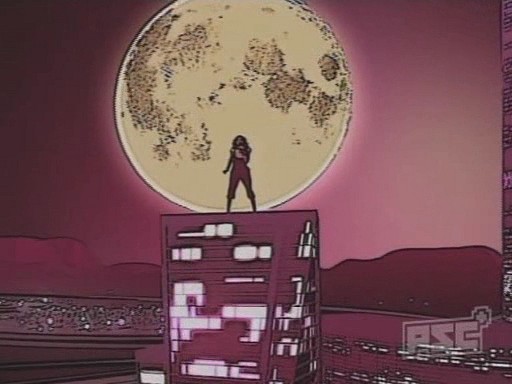 Of course, I love many more rock, pop, dance, new age and alternative pieces (only most of hiphop/rap, jazz and modern country music gets on my nerves). But the above ones seriously get under my skin…